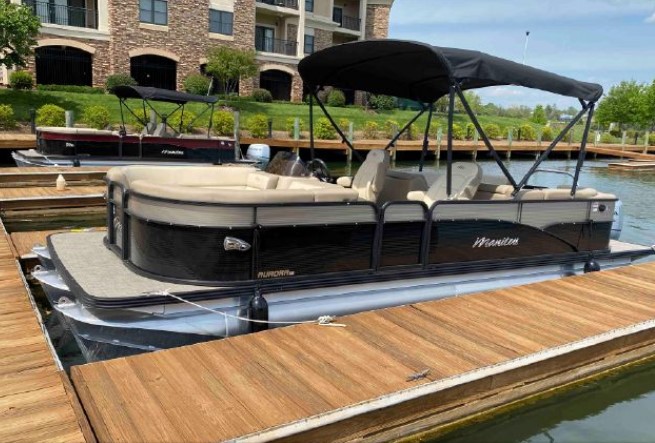 It's time to get your name on the reservation list if you're interested in purchasing one of Bridgewater Marina's used boats or jet skis starting Sept. 14, 2023.
Click here to email Ryan Waters or call (540) 721-1639.
You must be on the reservation list to be eligible to puchase one of the dozens of boats/PWC that will be sold. There is a $1,000 REFUNDABLE deposit but no obligation to puchase. Financiing is available to those who qualify.

Preview the boats that will be for sale here.
Become an SML boat owner or upgrade your older vessel
Do you look forward to your Smith Mountain Lake boat rentals and jet ski rentals each year but dream of owning a vessel of your own? Or perhaps you own a boat that's seen better days and are ready to upgrade – without breaking the bank.
Whether you call Smith Mountain Lake home or are a regular visitor here, having the freedom and flexibility to get out on the water whenever the urge strikes is a dream we'd all like to make reality.
Of course, finances don't always allow for purchase of a new boat or PWC, and quality used boats and jet skis can be difficult to come by.
Luckily, Bridgewater Marina & Boat Rentals offers a program that could allow you to snag a quality, well-maintained boat or jet ski at a super budget-friendly price.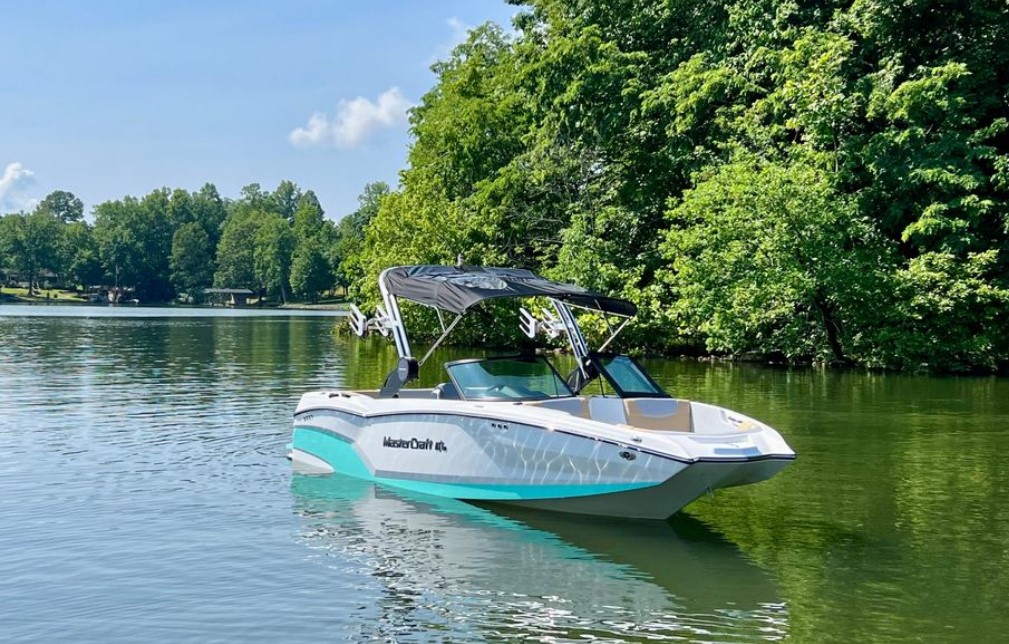 Smith Mountain Lake boat rentals vs. ownership
Once a year, Bridgewater Marina offers used boats and personal watercraft for sale to the public at prices significantly below market value via its fleet vessel sales program.
Think of it like the programs used by car rental companies where slightly older vehicles – while still in excellent shape – are sold to make way for new vehicles that renters prefer.
Why do we do this each year?
We've found Bridgewater Marina boat rental customers really want top-of-the-line watercraft, so we strive to replace the boats in our fleet every 1-2 years.
This provides an outstanding opportunity for individuals, dealers and entrepreneurs to purchase relatively new, well-maintained vessels at considerably reduced prices.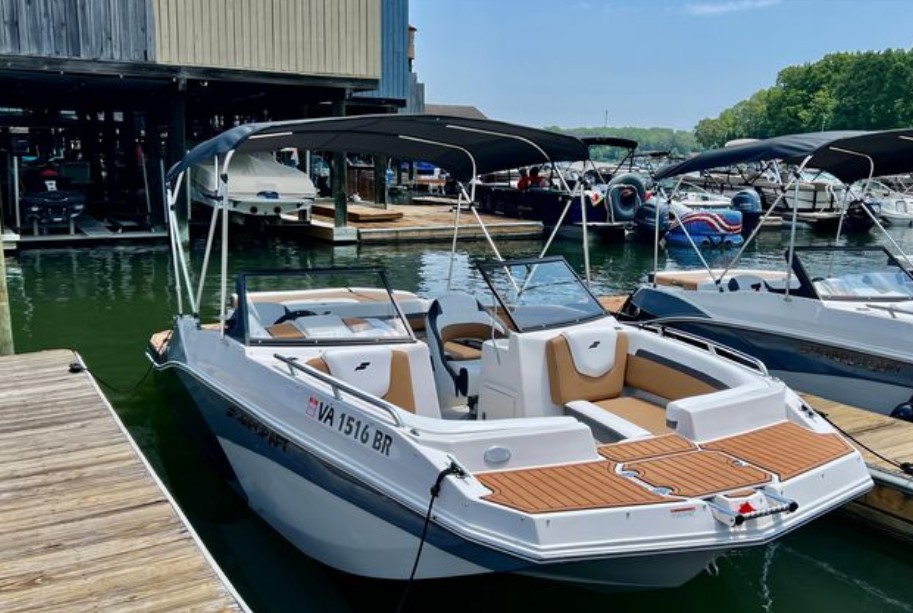 How can you buy these great used boats for sale in VA?
In mid-September each year, Bridgewater Marina sells approximately 125 used boats. Smith Mountain Lake vessels that will be available for purchase include pontoons, tritoons, wakeboard boats, ski boats, deck boats and personal watercraft.
If you think you may be interested in buying, click here to send an email to request your name be put on our waiting list. When the sale opens in September, we'll send you an email and let you know what number you are on the list. (While there is a $1,000 deposit, it is refunded at 100% if you choose not to purchase.)
The first person on the list will have his or her pick of boats and then the next person, and so on. Obviously, being near the top of the list is what you want so even if you're just thinking about buying, go ahead and add your name. There's no obligation.
We use a no-haggle model where the price is non-negotiable. Of course, we do our due diligence to determine the boat's value – and then price it well below that.
Remember, we're interested in moving boats quickly to make way for new models the following year that our Smith Mountain Lake boat rental customers are asking for.
Rest easy knowing these boats are well maintained
When you buy through the Bridgewater Marina fleet vessel program, you'll have peace of mind knowing all the boats and jet skis will have had scheduled maintenance and safety checks. In addition, service records are available and prospective buyers will have the opportunity to test drive vessels they're interested in purchasing.
Details on each vessel, including options and pricing, will be available online via bwmarina.com during the sale period. On average, each will have approximately 250 operating hours on them.
These are all well-maintained boats. Anything that may have been an issue will have been identified and fixed. In addition to all scheduled maintenance, each boat will have been properly broken in, which is key when you purchase a new boat.
In addition, trailers may be available for purchase, upon request.
Have questions? Need addition info?
If you're interested in learning more or if you want to put your name on the fleet vessel sales program waiting list, contact Bridgewater Marina at (540) 721-1639 or via email at ryan.waters@bwmarina.com.
Get out and enjoy fishing, fun-filled watersports, relaxing family time, fishing and more – whenever it's convenient for you! – when you purchase a quality used boat at Bridgewater Marina.
Media coverage of the fleet vessel program
Laker Weekly: Marina launches boat buyers' program